Legacy of Leather
Morocco is the traditional leather for fine bindings. This very special leather is classical, beautiful, luxurious, expensive, strong, abrasion-resistant and durable. Thousand-year-old books clad in morocco, such as those preserved in the remarkable library of Saint Catherine's Monastery, The Sinai, Egypt, are in reasonably good condition to this day.

LABYRINTH SUBLIME and ANTARCTICA are both fully bound in Chieftain Goat, a morocco. Only the highest grade has been sourced; not only for the covers, but also for the interior flyleaf joints and the frontise and spine inlays on the linen presentation box.

Morocco is renown for its natural texture of tiny circles crowded together. This is the real McCoy and not a pattern embossed onto an inferior leather.

J. Hewit and Sons Ltd. of Scotland is one of the world's few speciality tanners dedicated to book leather. Hewit has been producing leather for books and bagpipes for over 200 years. The tannery was founded at least seven generations ago by ancestors of today's managing director Roger Barlee.

The archival Chieftain morocco produced by Hewit is vegetable tanned using extracts of sumac, tara and myrobalan plants. Traditional vegetable tannage requires great skill. Once hides are selected, the tanning process takes four to five weeks from start to finish.

The fascinating story of this Legacy of Leather is described with colourful detail under Passion for Excellence.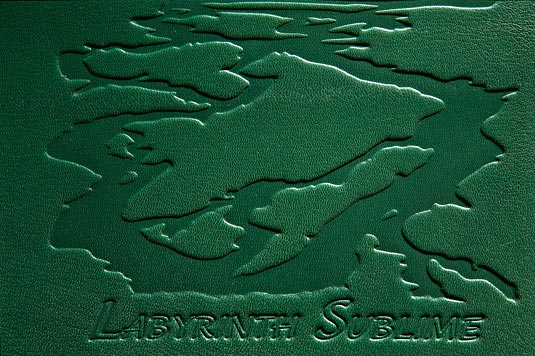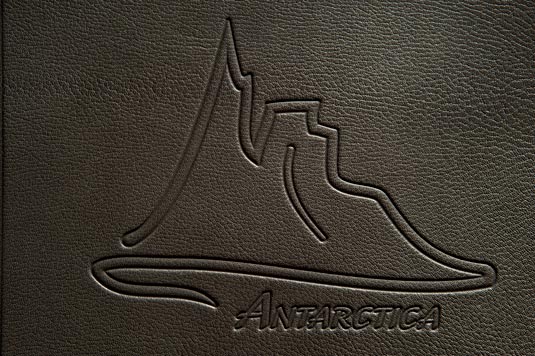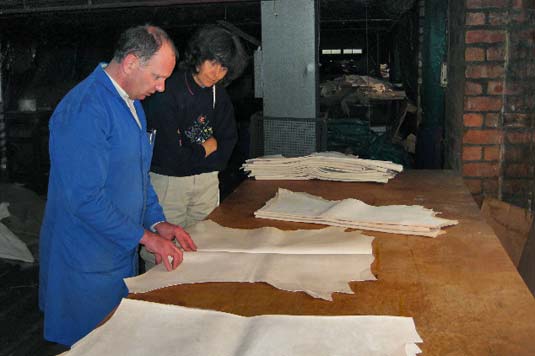 " This is morocco! I'm astonished. Amazing!
I didn't think this leather was made anymore. "
Dr. Phil Nuytten
Art Collector and Inventor
of Undersea Technologies