SPECIFICATIONS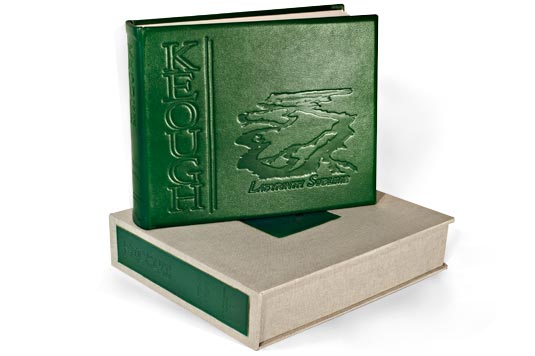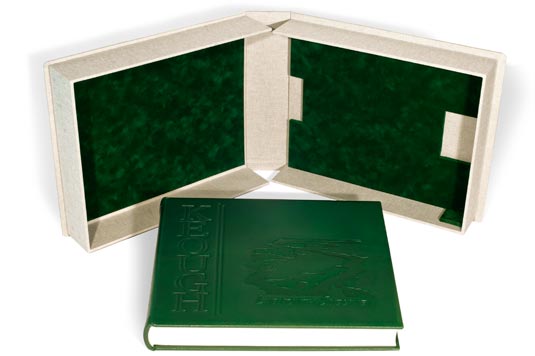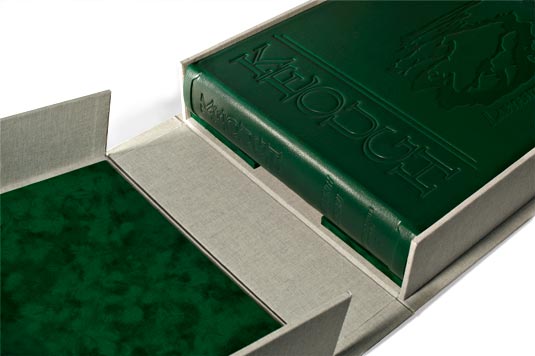 " What an incredible work of art!! It just blows my mind!
I didn't think I would ever see anything that would equal or top ANTARCTICA,
and I don't know if I can say LABYRINTH SUBLIME does top it,
because how can you exceed perfection?
In any event, the Keoughs have shown that perfection can at least be repeated! "
&nbsp Dr Erwin Bohmfalk, Virginia, USA

LABYRINTH SUBLIME is limited to one edition of 250 signed and numbered full-leather tomes; 26 premiums signed and lettered (A through Z); 15 Artist Proofs and five Production Proofs.

The 344 pages include 340 colour photographs by Pat and Rosemarie Keough prefaced with text and maps.

This portfolio of fine photography is elegantly hand-bound in the tradition of the Venetian Renaissance by three master binders who share a combined 130 years of book-binding experience. Each tome is sewn by hand on an antique sewing frame with 341 running stitches and 62 kettle stitches woven about 4 linen tapes, and bound in the Classic European Style combined with Split Board Construction. Luxurious, archival materials have been specified for this opus — morocco (the finest of vegetable-tanned goat leathers), French flocked-velvet, Dutch Linen and Irish linen thread. The binders, lithographers as well as the Keoughs are Canadian. The Keoughs' photography has been brilliantly printed on heavy 100-pound cover weight, acid- and chlorine-free, American paper using light-fast inks sealed with an aqueous coating.

The accompanying Presentation Box, like that of ANTARCTICA, is a natural-linen clam-shell fitted with velvet cushions. Inserts of embossed leather decorate the front and spine. Corner blocks give support to the pages

LABYRINTH SUBLIME within its presentation box weighs 27.6 pounds (12.5 kg) and has dimensions of 18.25" x 15" x 3.75" (46cm x 38cm x 9cm). The volume itself is 19.2 pounds (8.7 kg) and 17.25" x 13.5" x 2.5" (44.5cm x 34cm x 6.5cm).

During the six months dedicated to the lithography of LABYRINTH SUBLIME and the initial months of the hand binding (a process which will continue through the next few years), the Keoughs wrote a series of descriptive letters to Collectors revealing the intricacies of how their tomes are made. These informative letters, well-illustrated with photographs taken by the Keoughs, are available to read in Passion for Excellence.