SPECIFICATIONS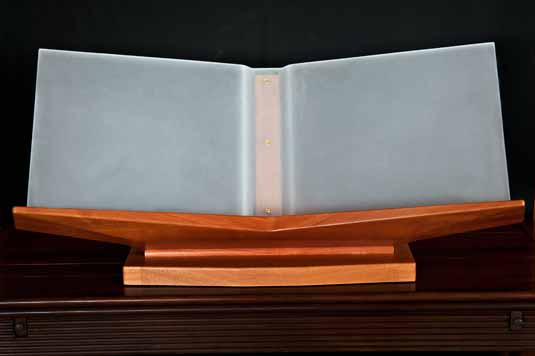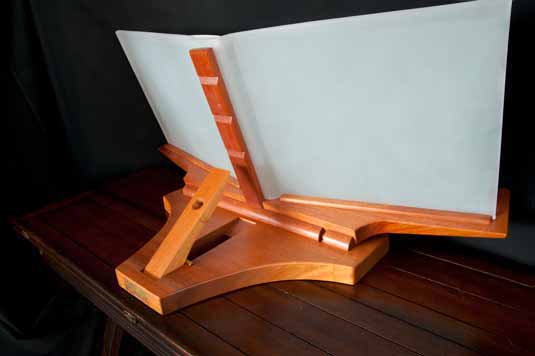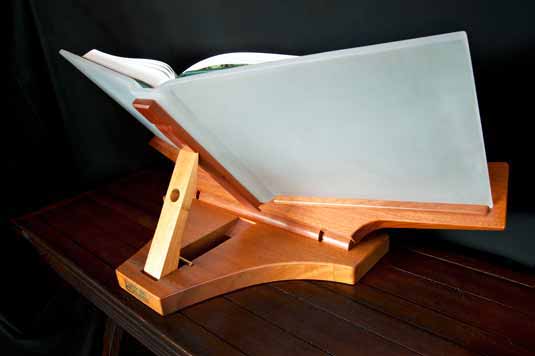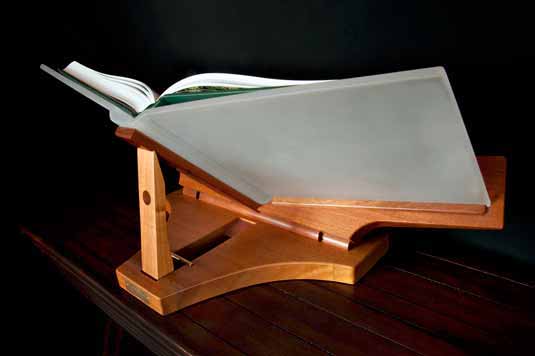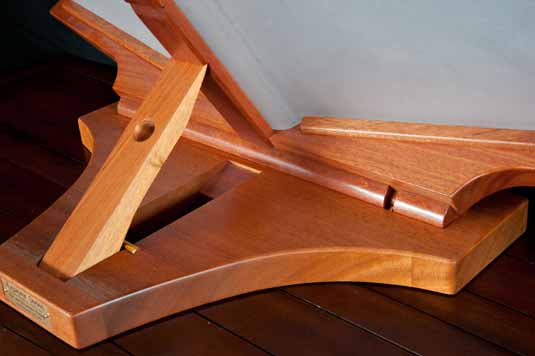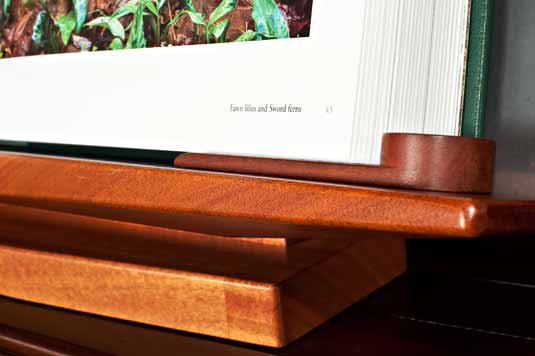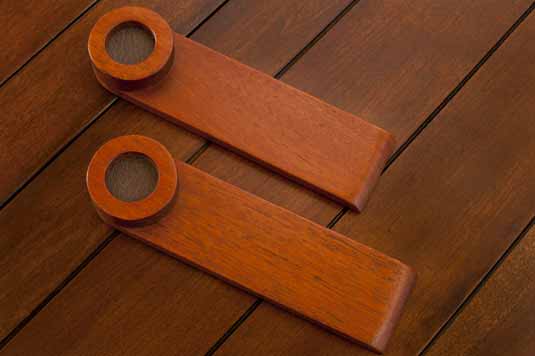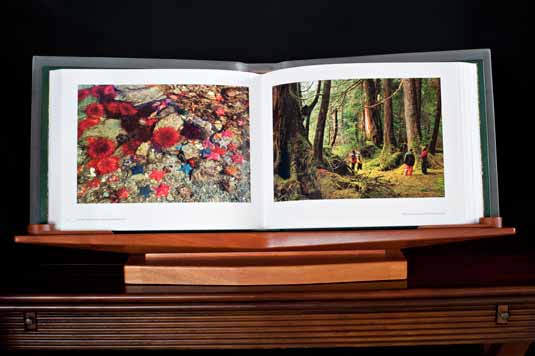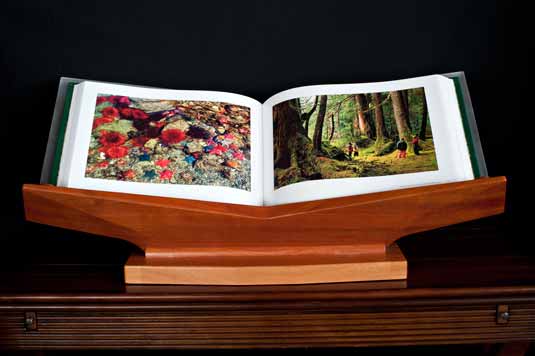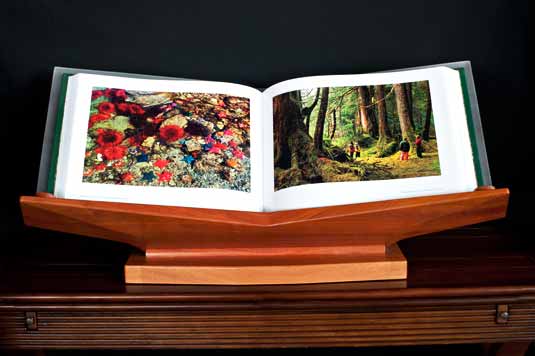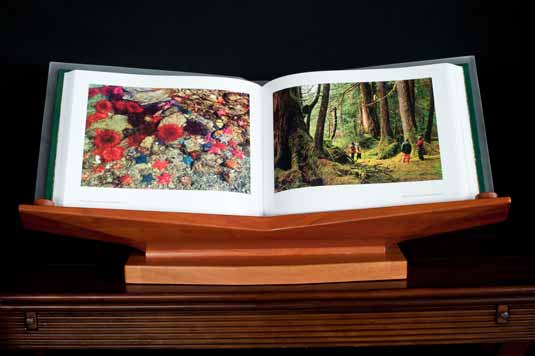 Beauty, function, strength, simplicity and safety ... five elements of design in complete harmony.
Individually hand-crafted by Canadian artisans from solid mahogany and frosted acrylic.
The stand is adjustable with three viewing positions so as to allow for individual preferences, lighting conditions and different table heights.
40" length x 20" width x 17" height
100cm x 50cm x 43cm
The book rests against a gentle cradle formed from frosted acrylic, a modern material which lends a contemporary look to a traditional piece of furniture. The cradle specifically prevents the pages from laying flat open which would otherwise harm the spine through time. In addition, the cradle has been molded so that the spine floats freely thus avoiding abrasion as pages are turned while giving full support to the book.

Two mahogany page lifters with leather-inset finger pulls are provided. Positioned beneath the page corners, these shims give full support to the pages, eliminating the potential of sag and associated stresses to the spine, a common problem with all books standing upright.
Two museum-grade acrylic page shields, the use of which is optional, adds UV protection and guards against unauthorized handling and inquisitive pets.
Keough bookstands are shipped worldwide with insured courier service. The packaging is excellent.