FOR CONNOISSEURS
ANTARCTICA is compared to the refined elegance and luxury of a Patek Philippe watch (The Economist); and shares the tradition of John James Audubon (Toronto Reference Library). Included among the Keoughs' many prestigious awards received for excellence are: World's Best Photography Book, World's Best Nature Photographers, World's Best Printing and Outstanding Bookarts. Critics and curators worldwide acclaim ANTARCTICA to be among the world's finest books.
ANTARCTICA was launched at a reception hosted by Prince Charles at St. James's Palace. Each tome has been personally autographed by Queen Noor of Jordan and by Pat and Rosemarie Keough.
This one and only edition is forever limited to 950 luxurious, hand-bound volumes. This weighty tome is itself the objet d'art, versus a reproduction of art.
ANTARCTICA combines fine photography with centuries-old binding techniques and state-of-the-art printing. The full-leather volume features 345 Keough images and weighs 27 pounds in its presentation box.
ANTARCTICA is primarily collected by individuals worldwide, including royalty from eight nations. Institutional collectors include art museums, universities, polar institutes and natural history museums on six continents; and private collectors are on all seven continents, including Antarctica!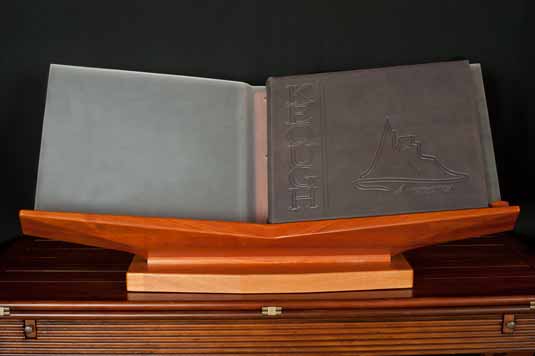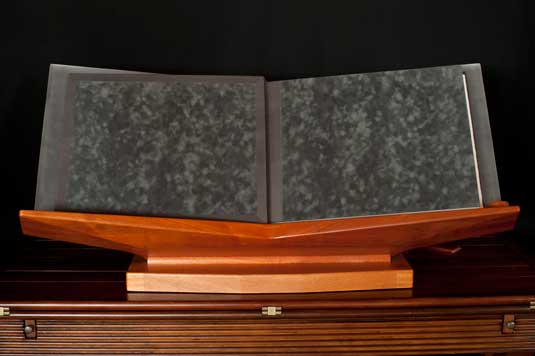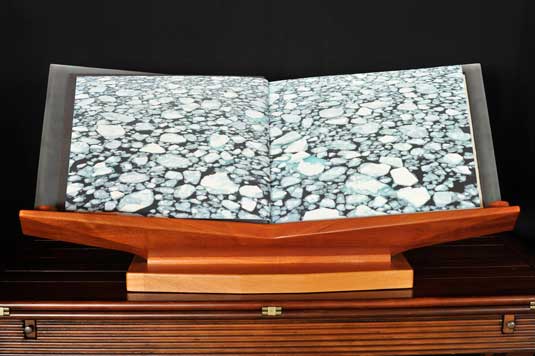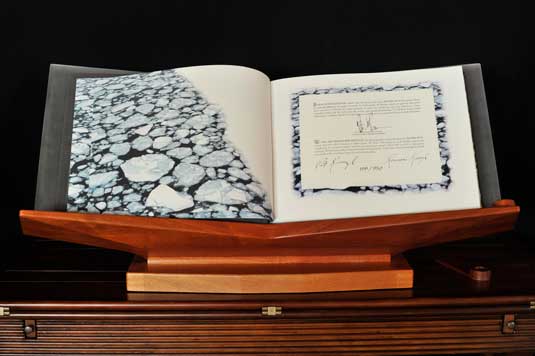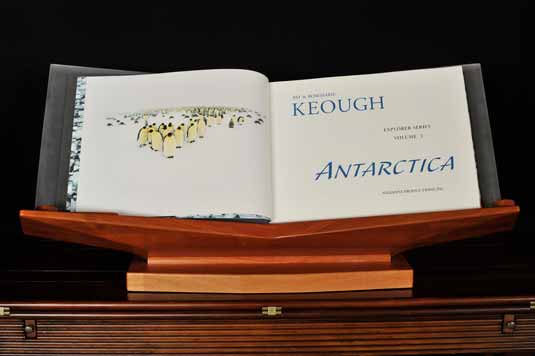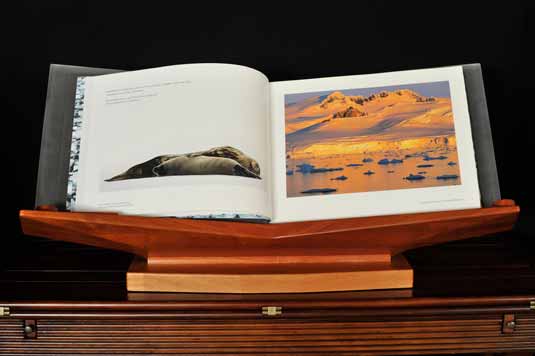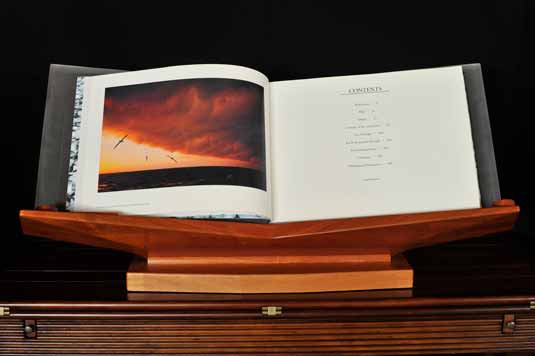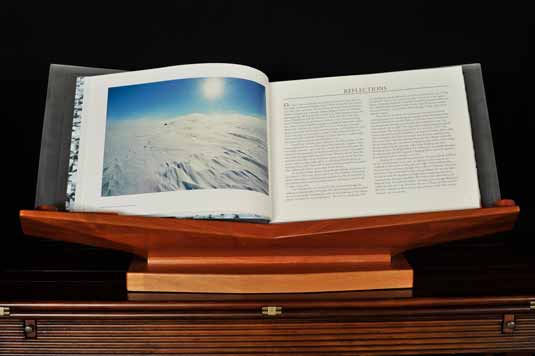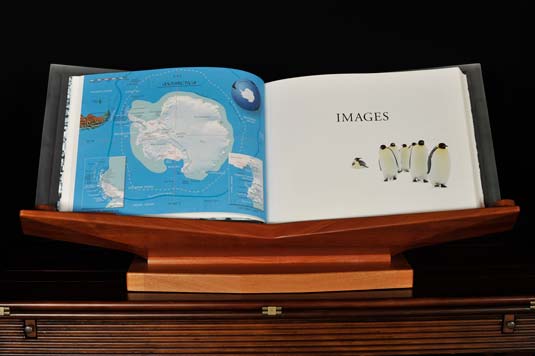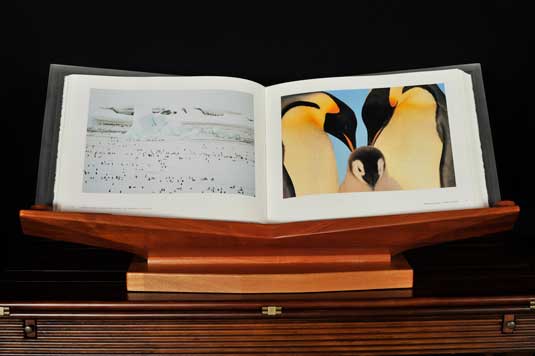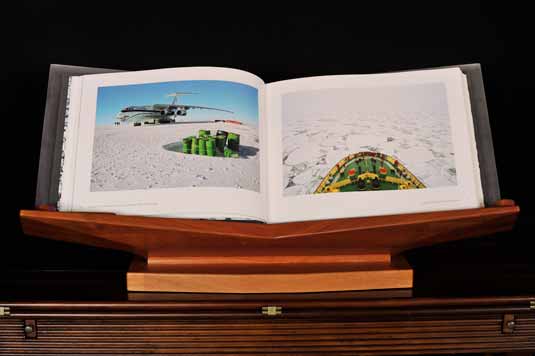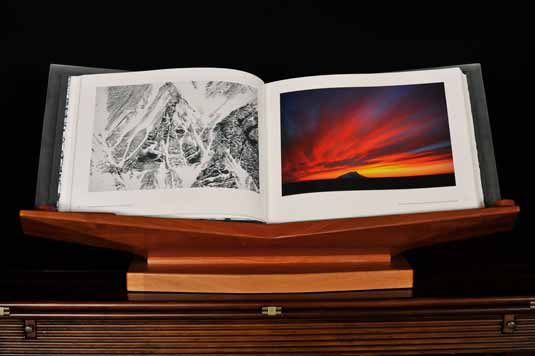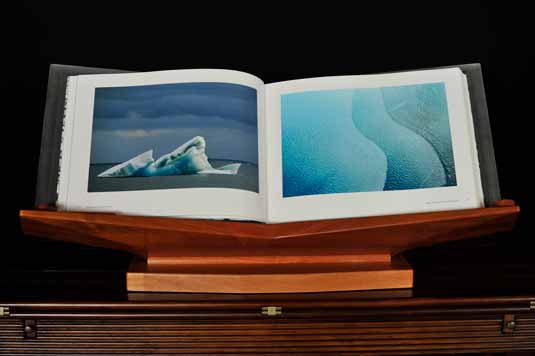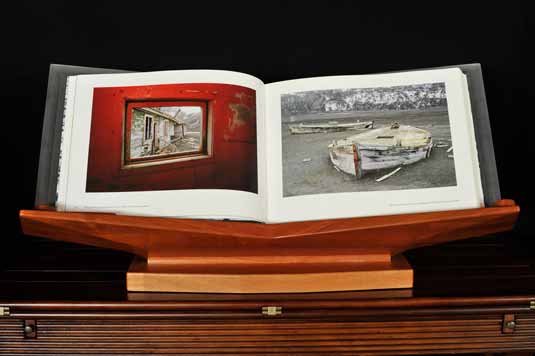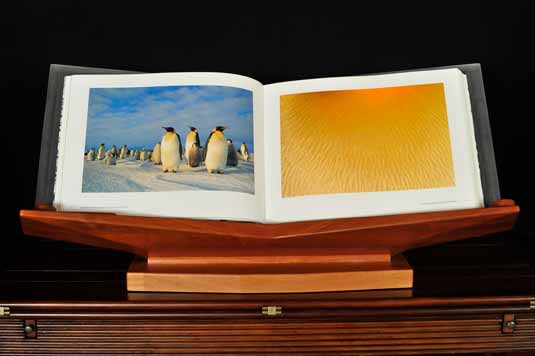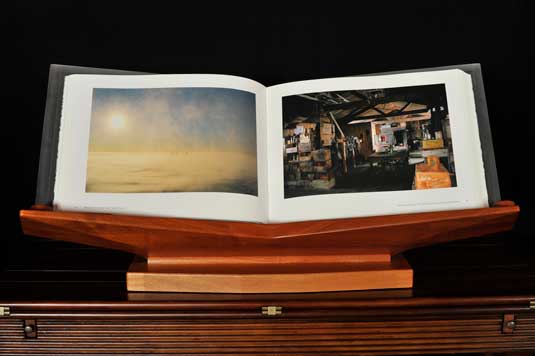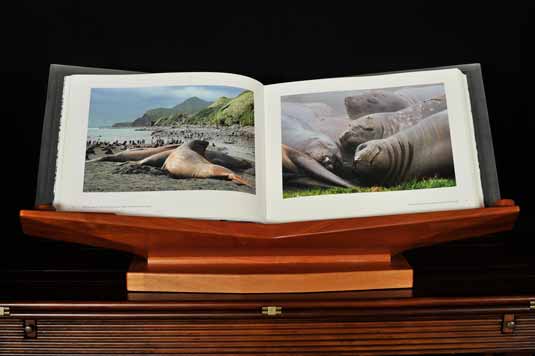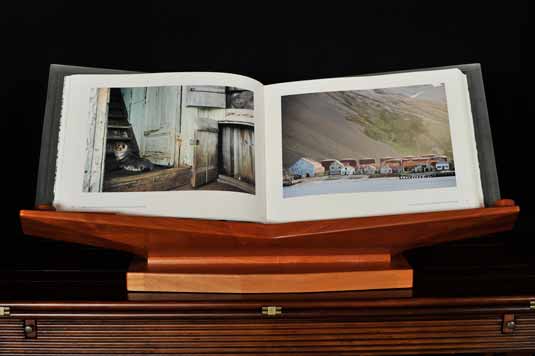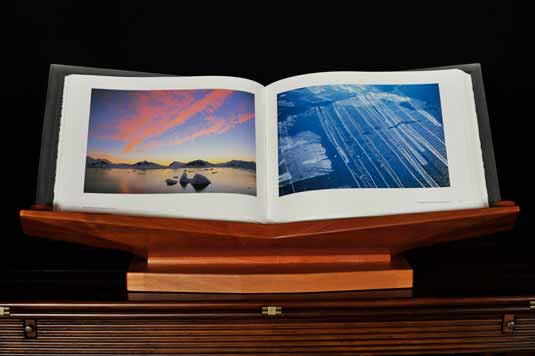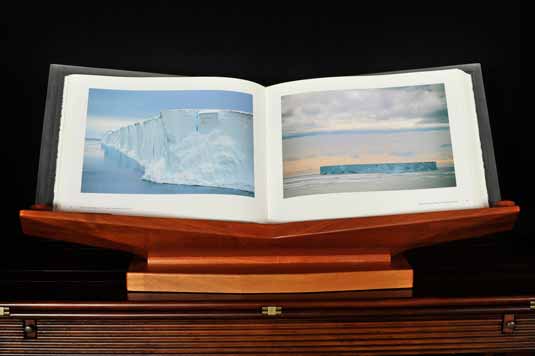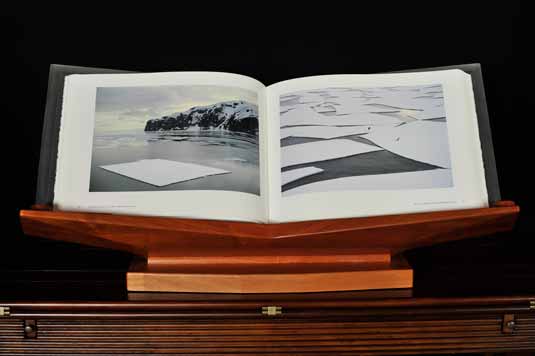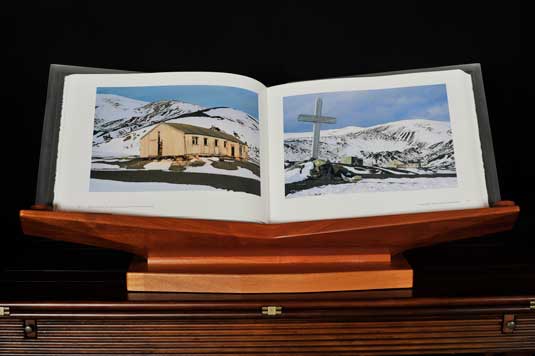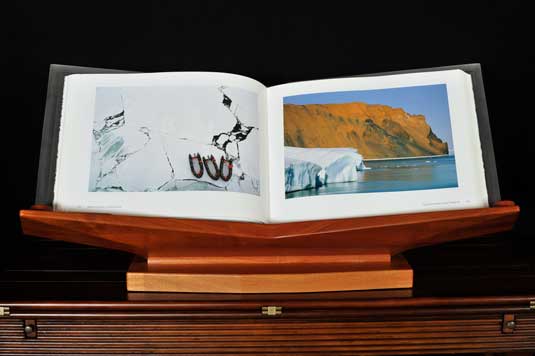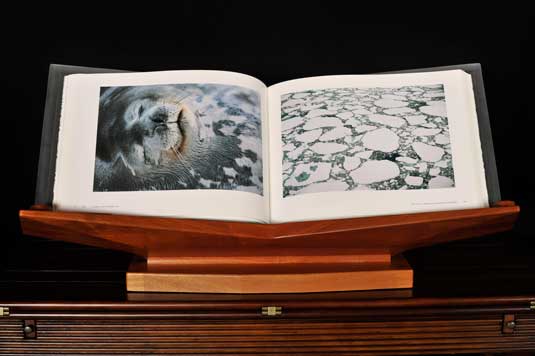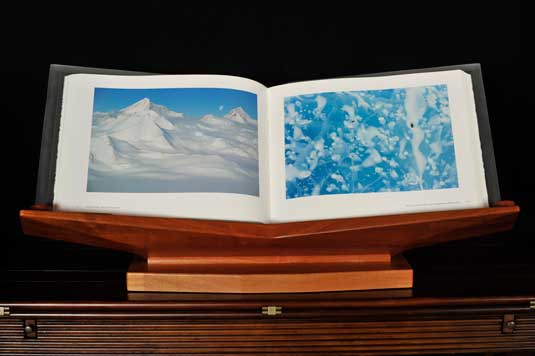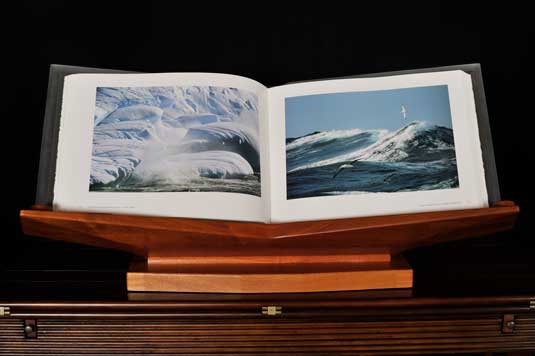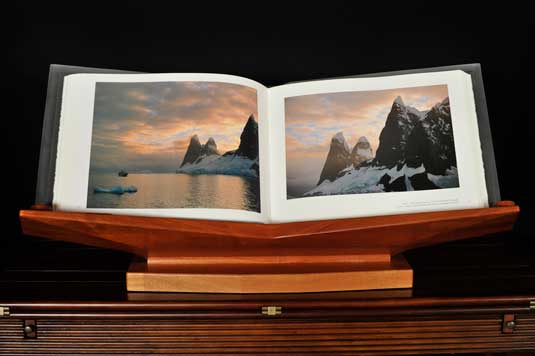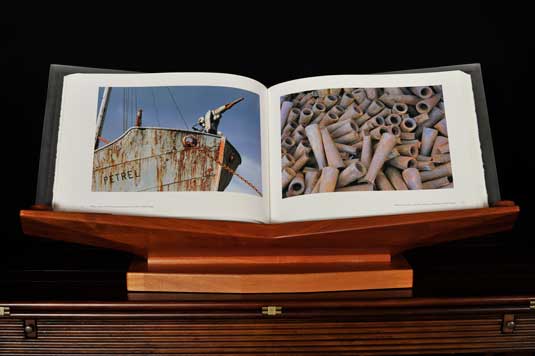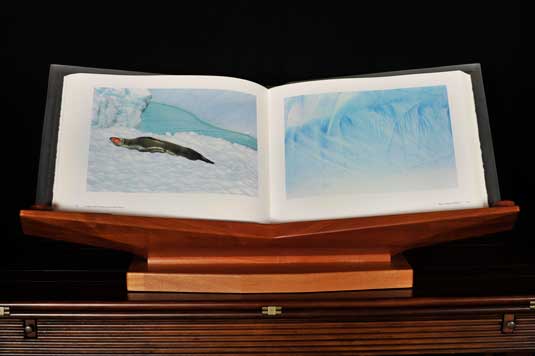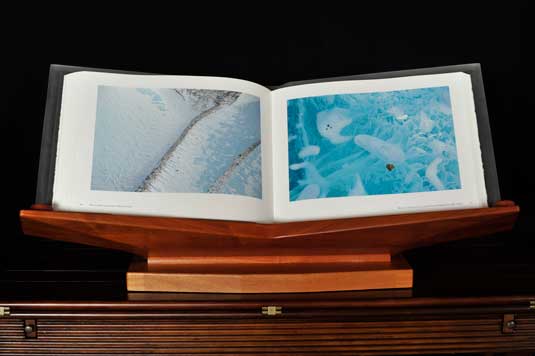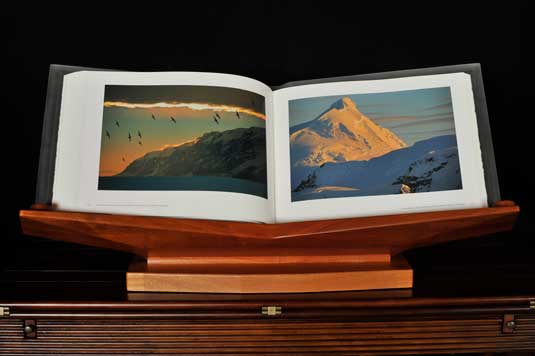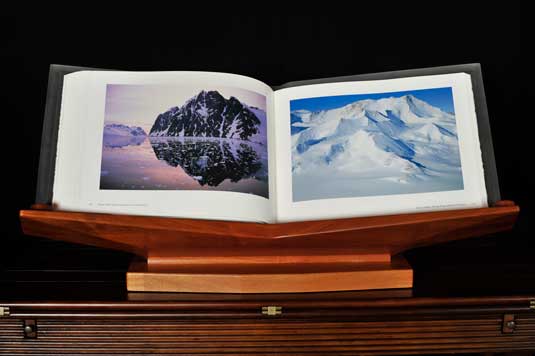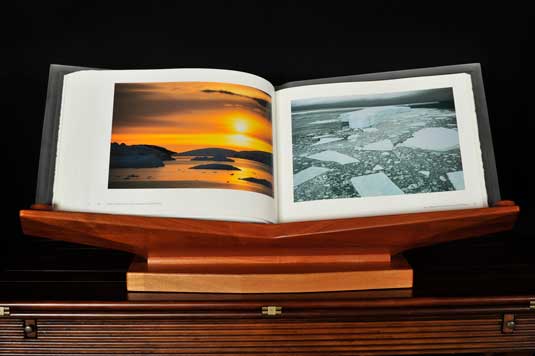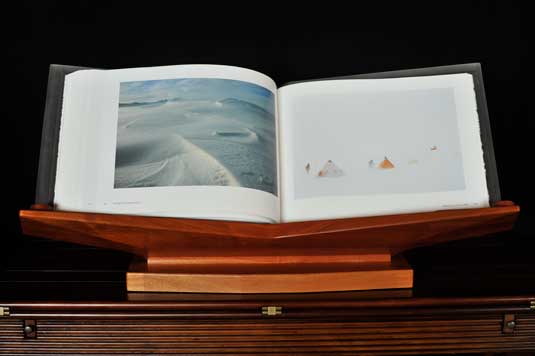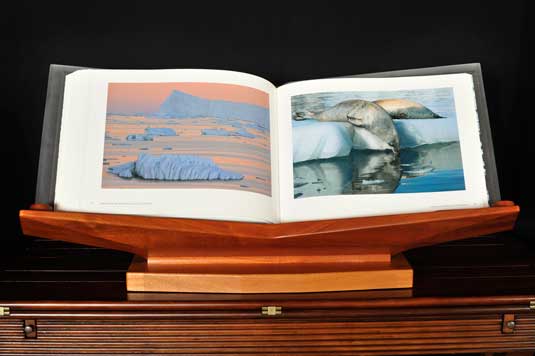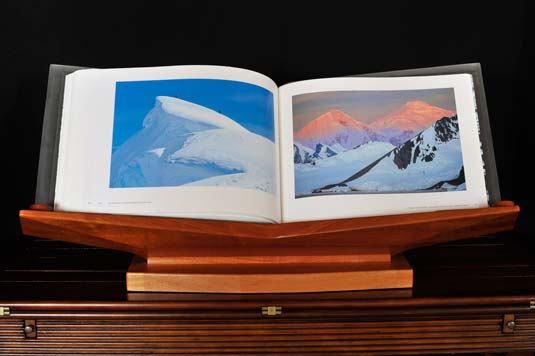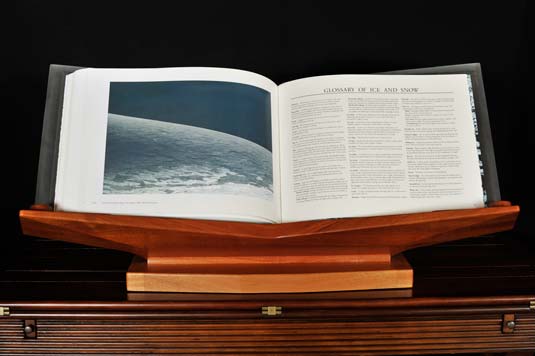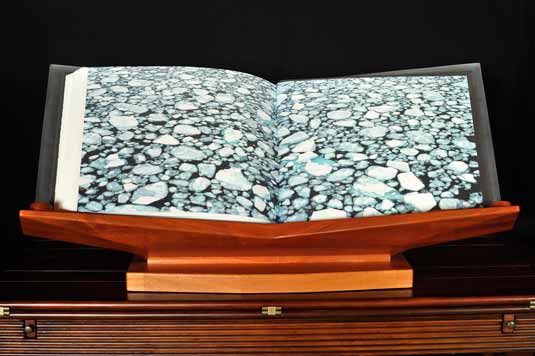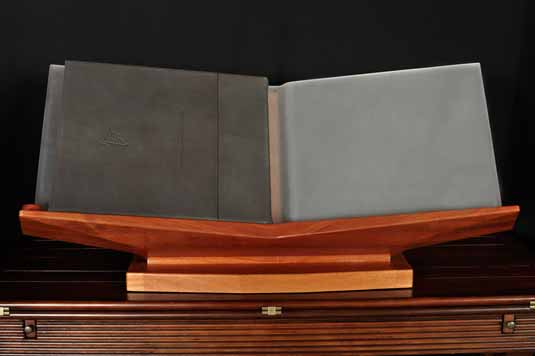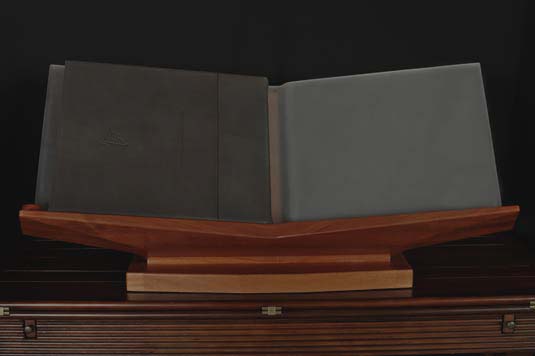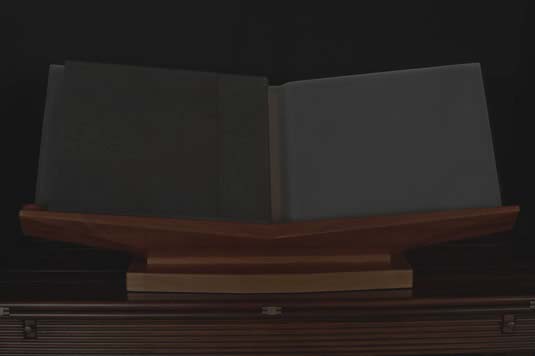 " One of the most beautiful handmade books ever...
It will become not just a book but a covetable work of art. "
&nbsp &nbsp Patek Philippe International Magazine

Uwe Mummenhoff, art collector, speaks about Pat and Rosemarie Keough
and their tome ANTARCTICA.